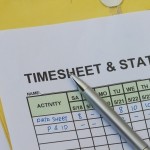 Has your employer not paying you, or not paying you enough, for your overtime hours?
Contact us. We can help.
Wage and benefits issues, particularly unpaid overtime claims under the Fair Labor Standards Act or FLSA can be a big trap for employers who do not follow the rules. It is important to make sure your record keeping and overtime obligations are properly being followed.
The minimum wage changes every couple of years.
Certain deductions from a person's paycheck, such as employer required uniforms, tools, and merchandise shortages are not allowed to the extent that they've reduce in employees age below the minimum-wage. California and San Francisco have their own minimum wages in place. Under the FLSA or Fair Labor Standards Act, if you are a nonexempt employee and you work more than 40 hours a week you are entitled to overtime.
When does your employer owe you overtime pay?
The record keeping obligations are especially stringent and important to follow. Unlike the FLSA and many other state laws, California requires the payment of overtime after 8 hours in a day, not just after 40 hours in a week. In California if an employee works more than forty hours a week they are entitled to overtime. Further the first eight hours worked on the 7th consecutive day in the workweek entitles a California employee to overtime.