Walter A. Haynes IV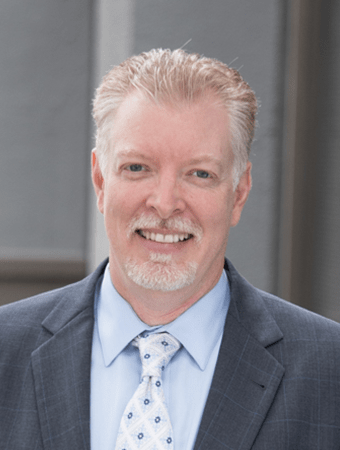 Walt joined forces with Al in 2004 to focus on representing victims in a broad variety of catastrophic personal injury cases encompassing all types of motor vehicle accidents, including the subspecialties of commercial vehicle accidents, motorcycle, and pedestrian-involved accidents.
Walt's expertise also includes catastrophic product defects, governmental roadway, and engineering defect cases.
Walt's commitment and expertise had lead to numerous multi-million dollar resolutions for his injured clients including:
$9,000,000.00 settlement against a space heater manufacturer for faulty design, assembly results in fire;
$1,000,000.00 web-based vehicle for hire head-on collision due to sleep deprivation;
$3,500,000.00 railroad crossing sequencing defect results in vehicular stranding;
$3,100,000.00 city bus driver negligence and intersection defect;
$730,000.00 waste spillages results in comparative fault collision;
$3,750,000.00 errant driver in bad weather causes catastrophic head-on collision.;
$1,100,000.00 injury from fall after victim walk-away from assisted living facility;
$1,000,000.00 release from jail facility of dementia patient leads to later pedestrian collision;
$1,850,000.00 motor vehicle timing belt failure (product defect) leads to freeway collision;
$750,000.00 pedestrian in crosswalk right-of-way;
$1,100,000.00 ATV involved collision comparative fault;
$350,000.00 retail store slip-and-fall;
$1,000,000.00 unsafe lane-change results in solo roll-over collision.
As a former California Highway Patrolman, certified accident reconstructionist (also known colloquially as the CSI of the motor vehicle world) and former licensed private investigator, Walt has combined his unique experience and expertise over the last 32 years to ensure justice is served for those harmed by the acts of others.
In fact, Walt is the only known attorney in California who possesses the unique combination of being a former California Highway Patrolman, a California Highway Patrol certified expert in accident reconstruction and a trial lawyer who specializes in this complex and challenging field.
As a member of the Highway Patrol, Walt investigated over 3,000 motor vehicle accidents for the department as well as numerous allied law enforcement agencies. When complex or high profile accidents occurred, the mantra amongst his peers was, "Where's Walt?!" Simply, Walt's reputation was, "the go-to man" in the field of accident reconstruction and evidence evaluation during his tenure in the Highway Patrol.
Walt enjoys a lifelong involvement in the martial arts, weight lifting, skiing, mountain biking, running, scuba diving, sports car racing and environmental advocacy that include memberships in WWF (World Wildlife Fund).
Walter's direct dial phone number is 415-762-0040 and his e-mail is walter@stoll-law.com
Admissions
Education
Memberships
Articles