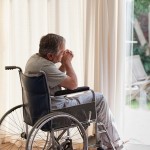 The attorneys at Albert G. Stoll, A Law Corporation, stand up for the rights of individuals throughout the San Francisco Bay Area who have been the victim of elder abuse or nursing home neglect. Elder abuse can be financial or physical in nature, and can be perpetrated by a complete stranger or a long-time trusted friend or family member. The diminished physical and mental capacity which normally accompanies aging makes elders especially vulnerable to abuse and exploitation by those who would take advantage of the situation.
Anyone can fall prey to a con artist or scammer operating over the telephone or Internet. Elders may be particularly susceptible to fraud by virtue of their diminished mental faculties and judgment ability. Since they are not working regularly and may have limiting physical conditions, elders are often more isolated, and therefore more easily preyed upon. Older persons also often live on their life savings, which may be substantial, making them enviable targets.
Besides unscrupulous telemarketers and Internet scams, elders may be defrauded by unlicensed contractors who go door-to-door and take money in advance to perform house painting or other work but never perform the job. Financial abuse can also be perpetrated by a close friend, family member, or a caregiver. A person may exert undue influence on an elder to gain access to bank accounts or insert oneself into a will.
Abuse and neglect in nursing homes is another cause for concern. California's Elder Abuse and Dependent Adult Civil Protection Act criminalizes physical abuse and neglect, financial abuse, abandonment, isolation, deprivation of necessary goods and services, and other treatment which results in physical or emotional harm. Victims of nursing home abuse can sue under the law to recover damages for medical expenses, pain and suffering, and emotional distress. Punitive damages and attorneys' fees are also recoverable in certain situations. Abuse victims may sue not only the individual perpetrators, but also the nursing home as well, which has a responsibility to train and supervise its employees and care for residents.
Caring for those who are unable to defend themselves is one of the highest callings of the legal profession, and our attorneys will never hesitate to stand up for the rights of individuals who cannot speak up for themselves. If you suspect that a loved has been the victim of financial or physical abuse, contact Albert G. Stoll, Jr. | A Law Corporation today for a free initial consultation.