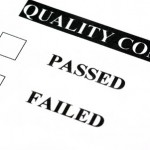 The attorneys at Albert G. Stoll, A Law Corporation, represent individuals throughout the San Francisco Bay Area who have been seriously injured by dangerously defective products for which another party is liable. Manufacturers have an absolute duty to make products that are safe and do not create an unreasonable risk of injury or death. This duty extends to other responsible parties in the product's stream of commerce, such as distributors and retailers.
Products may be defective in different ways. A product may be defectively manufactured, so that a particular unit or group of units are faulty, or the product may be defectively designed, in which case all units of the product will be defective. An example of a defective manufacture would be a missing or malfunctioning component part, while an example of a defective design might be a car that rolls over too easily or an iron that overheats.
Missing or inadequate warnings or safety instructions are yet another way a product could be rendered defective. Some products are inherently dangerous, even when used for their intended purpose. Gasoline, paints, solvents, and power tools are all examples of products which could cause serious personal injury or even death if proper precautions are not taken. These precautions need to be noted conspicuously on the product or its packaging. Instructions as to safe use of the product and any special safety equipment required for use, such as goggles or gloves, must also be explained. Failure to include adequate warnings renders a product unsafe. This requirement applies not only to the product's intended purpose, but also for other uses which the manufacturer should reasonably foresee customers may use it for.
Products liability claims may be based on theories of negligence, strict liability, and/or breach of warranty. These theories have different methods of proof, procedures and recoverable damages. Through over fifteen years experience in personal injury and wrongful death cases, the Albert G. Stoll law firm understands which strategies and legal theories will prove the most effective in a particular case. If you or a loved one has been injured due to a defective product, contact Albert G. Stoll, A Law Corporation today.