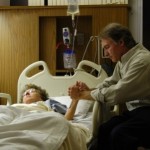 In San Francisco and throughout the Bay Area, individuals who have lost a family member due to the negligence or wrongful misconduct of another party turn to the attorneys at Albert G. Stoll, A Law Corporation. Through dozens of civil jury trials, settlements, and verdicts, we have gained the experience to successfully obtain recovery on behalf of a wide range of clients.
A wrongful death case differs from other personal injury cases in many respects. Normally, an injured person seeks to recover compensation for damages such as medical expenses, lost wages, and pain and suffering. In a wrongful death case, the plaintiff is a family member of the deceased, and recoverable damages are therefore those losses suffered by the family member. Common damages in a wrongful death case include:
Funeral and burial expenses
Loss of financial support
Loss of gifts
Loss of household services
Loss of companionship
Loss of training and guidance (for a child)
The people entitled to bring a wrongful death action in California are, in order of priority, the deceased individual's:
Spouse
Children
Parents
Siblings or their children
Grandparents
Next of kin
A similar type of lawsuit is a survival action, which is brought on behalf of the deceased by surviving family members or a representative of the estate. In this case, the injured person initially survived the accident and therefore had a legal right to file a civil lawsuit, but died before filing within the limitations period. Unlike a wrongful death suit, damages in a survival action are the same as those allowable in a personal injury lawsuit brought by a living plaintiff.
Often, wrongful death lawsuits are coupled with survival actions and tried together. While this approach increases the amount of recovery available to surviving family members, it also presents complex issues of proof, statutes of limitations, and other important procedural and substantive issues.
The attorneys at Albert G. Stoll, A Law Corporation have conducted over fifty civil trials in over fifteen years of practice. If you have lost a loved one due to the negligence or wrongful misconduct of another, contact Albert G. Stoll, A Law Corporation today.