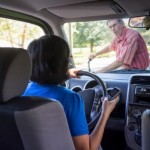 We assist riders throughout the San Francisco Bay Area who have been injured by cars and trucks.  The unprotected nature of bicycles makes riders especially susceptible to accidents resulting in serious injuries, including traumatic brain injuries, spinal cord injuries, and severe broken bones.  We have been standing up for the rights of bicycle riders in San Francisco for the past 20 years.  Commonly riders will get Doored, be struck by a car turning left or cut off by a car turning suddenly into the bike lane.  We have the skill and experience to obtain the maximum recovery to which you are entitled.
Types of Bicycle Accidents
Seek Experienced Legal Counsel
If you or a loved one has been injured in a bicycle accident, it is important to consult with experienced attorneys as soon as possible so that we can preserve evidence and begin investigating what occurred. To schedule a free consultation to discuss your case, contact Albert G. Stoll, Jr. | A Law Corporation today.