Bay Area Personal Injury Law Firm
Help with your personal injury case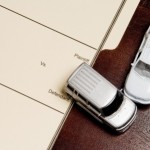 The Bay Area of San Francisco bustles with residents and tourists. Every day cars collide, people slip and fall, and pedestrians are struck. As a result, personal injuries in the Bay Area are bound to happen.
Sometimes Bay Area personal injuries are our own fault and sometimes the injuries are caused by someone or something else. Proving fault is vital to obtaining compensation for your injury or loss, especially when your persona linjury is caused by someone else.
Personal injury laws in the Bay Area
Consulting with Bay Area injury law firm Albert G. Stoll, A Law Corporation, about your personal injury case can be helpful in proving fault. Essentially, under personal injury laws, it must be shown that another's carelessness, negligence or willful misconduct caused or contributed to your injury. The person who is less careful in the accident is usually responsible for all, or at least a portion, of damages to the more careful person. In some cases, you may have to reach out to a Bay Area personal injury attorney to assist you in obtaining these damages.
In California, even if you are somewhat at fault for your injury, you may be able to collect damages from another party who is also partly to blame for the injury. Comparative negligence assigns a percentage of blame to each party and the amount of damages awarded are reduced by the percentage you are at fault for your own injuries. Let us know if you have a personal injury lawsuit that needs to get resolved today.
Factors in determining fault
A personal injury law firm in the Bay Area can guide you through the factors that determine fault in Bay Area injuries. Following are some of the common accident types and a few of the many factors involved in proving fault:
Contact our injury law firm in the Bay Area today
If you are injured in the Bay Area, personal injury law firm Albert G. Stoll, A Law Corporation can work with you to prove fault and recover proper compensation for your injuries. Our injury attorneys will investigate the facts of your case, develop the required proof of fault and aggressively pursue your interests in insurance or court proceedings. Contact us today.