$5.5 Million Recovery for Minor's Burn Injury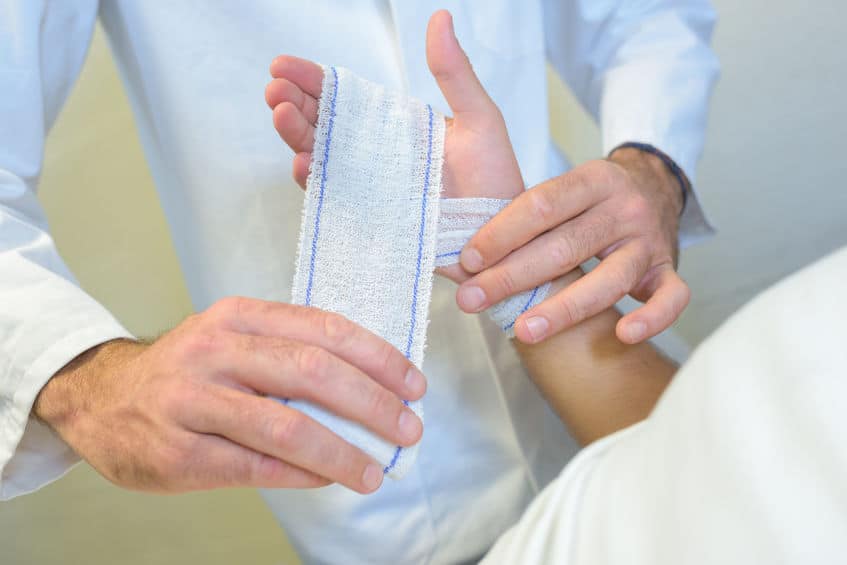 What do you do when your repeated complaints of serious substandard housing to your landlord are continually ignored? If you are facing substandard housing conditions affecting your health and safety, it is important to seek out competent legal counsel before an injury occurs that can easily stem from these substandard housing violations.
A single mother of three recently sought the help of attorneys at ALBERT G. STOLL, JR. A LAW CORPORATION. The Albert G. Stoll, Jr. Law Corporation has the expertise needed in handling personal injury matters. Albert G. Stoll, Jr. has been practicing personal injury law for over 25 years whereas Jessica Juarez, a Partner at the firm, specializes in cases representing children and their families who have suffered catastrophic personal injury.
The Morning of The Fire.
A mother left her two younger children in the apartment for approximately 10 minutes to drive her teenage daughter to summer school. Right after she left the apartment, a fire erupted in the kitchen.
Around the same time, the 10-year-old boy had woken up in the bedroom and went to the living room to watch TV. He jumped onto the couch as was his habit and was immediately burnt by the superheated couch. Springing up automatically, he fell onto the superheated ottoman and then fell to the floor, burning himself repeatedly.
Tenants of the forty-unit apartment complex were alerted of the fire from the smoke seeping out of the affected unit, neighbors yelling "Fire!" and knocking at each other's doors, unit by unit.
By the time the mother returned to her apartment, neighbors were at her front door breaking the front window. The mother ran into the apartment filled with dark smoke and could not find her children. The mother went to her childrens' bedroom window for fresh air and saw below, that both children had escaped the fire by jumping out of their second story window, the only available exit.
Burn Injuries to Minor Children
Both children suffered burn injuries. The boy suffered significant second and third degree burns to the majority of his body, especially to his head, face, neck, arms, hands, torso, buttocks, legs and soles of his feet. His injuries required multiple surgeries and many more to come as he continues to grow. His sister suffered burns at the back of her arms, scalp and had injury to her eyes.
Because of the extent of the children's injuries, both were placed in medically induced comas at Santa Clara Valley Medical's Pediatric Intensive Care Unit.
Extensive, Long-Term Injuries and Years' Long Recoveries.
Because of his extensive injuries, the boy was in the hospital's Burn Center for 73 days–– over 10 weeks. He eventually came home with open wounds and spent several more weeks recovering, as well as undergoing subsequent surgeries and skin grafts.
The mother, a hard-working single mother who is a housekeeper and sole provider for her children, had to significantly curtail her work schedule in order to care of her son and take him to the long list of treating physicians. The boy required a physical therapist, an occupational therapist, a mental health therapist, his primary physician and his plastic surgeon.
The daughter's burns were not as extensive as the boy's, but she was still in substantial pain and discomfort because of her injuries.
There Were No Bedroom Smoke or Carbon Detectors
Among the many areas of negligence by the defendants, none of the 40 units in the apartment complex had smoke detectors or carbon monoxide detectors in any bedroom. Because an average combination smoke and CO detector costs between $20 and $30, no property owner should fail to provide them.
Defendants were well aware that their apartment complex lacked the required maintenance. Defendants had received ample notice from their tenants of electrical issues at their property and failed to repair everything from defective outlets to malfunctioning, sparking stoves.
They knew their complex was plagued with dangerous and recurring electrical issues, gas leaks, a lack of heat, stove malfunctions and burnt out burners that contributed to the outbreak of this fire, as well as other issues such as bed bugs, cockroaches and dark water problems.
Furthermore, Defendants flagrantly disregarded a plethora of housing, Health & Safety Codes, in addition to the Carbon Monoxide Poisoning Prevention Act that required them to place one smoke / CO detector in each bedroom. If they had provided an inexpensive alarm, the smoke alarm could have woken the children, alerted them to the fire, and provided them with ample opportunity to safely exit their apartment, and could have prevented their injuries.
Albert G. Stoll, Jr. A Law Corporation and Jessica Juarez were able to recover $5.5 million dollars for Mom and her children.
Contact information:
Al Stoll is available at 415.762.0039 and astoll@stoll-law.com
Jessica Juarez is available at 415.418.2459 and jessica@stoll-law.com