What Every Landlord, Renter and Owner Should Know About Fire Safety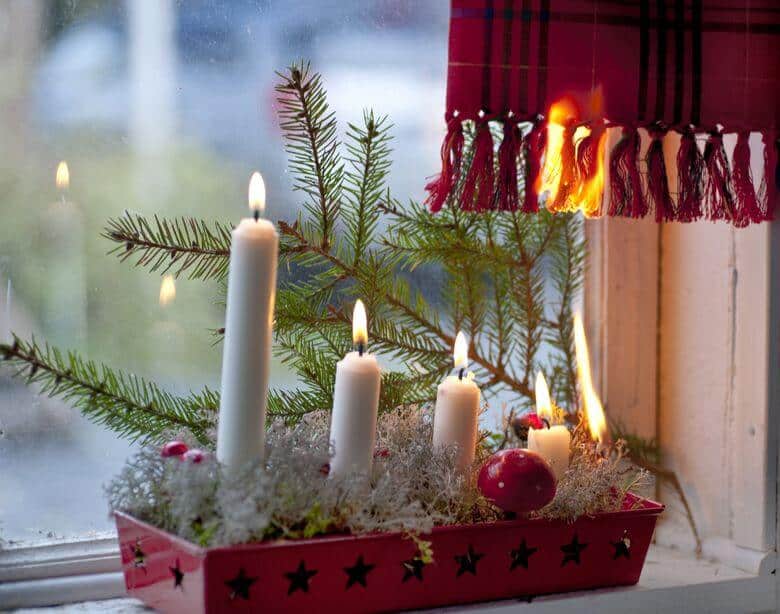 Here are 15 more safety tips, especially about smoke, fire and carbon monoxide detectors.
We published a blog in March titled "Some Facts Everyone Should Know About Burn Safety". But since you would never want to lose any of your important home's belongings to a fire, these additional tips may be beneficial to what every landlord, renter, and owner should know about fire safety:
Fire Safety Tip #1: Test your smoke alarms.

Install them on every level of your home, especially in each bedroom. Remember to check your smoke alarms at least twice a month––and replace the batteries every six months.

Fire Safety Tip #2: Make sure carbon monoxide detectors are working.

It's also critically important to make sure that you change the batteries twice a year for your carbon monoxide detectors.

Fire Safety Tip #3: Have a family fire escape plan.

Practice escaping from your home at least twice a year, and at different times of the day, from different rooms, and plan a designated meeting place. You never know if a fire may start in a bedroom, bathroom, living room, or kitchen.

Fire Safety Tip #4: Store important documents.

Put your birth certificates, passports, social security cards, insurance policies, wills, trusts, and other important documents in a fireproof safe, or outside your home at a bank vault.

Fire Safety Tip #5: Keep fire extinguishers nearby.

Store one on each level of your home, as well as near your barbecue, smoker, or outside grill. Each should have an ABC rating for all types of fires.

Fire Safety Tip #6: Always follow the three-foot rule.

Remember to keep barbecues, grills, cookers, fryers, space heaters, hair dryers, hair straighteners, and other appliances at least three feet away from any combustible materials. These include hair spray, bathroom chemicals, 9-volt batteries, nail polish remover, beds, sofas, curtains, clothing, newspapers, pets, shrubs, and bushes.

Fire Safety Tip #7: Inspect your power cords.

Take a careful look at each of your power cords to ensure that they're not damaged or frayed. If you see a cord that's unraveling or loose, replace it before it causes a spark and catches fire.

Fire Safety Tip #8: Turn off space heaters when not in use.

When you go to sleep, take a nap, or leave a room for any period of time, remember to turn off your space heater to save energy, save money, and prevent an accidental fire from starting.

Fire Safety Tip #9: Examine your appliances.

According to the U.S. Consumer Product Safety Commission, there are nearly 500 fires annually caused by faulty dishwashers, and clothes dryers cause nearly six times more––about 2,900 fires per year. If a water leak or a heated dryer touches a heating element or electrical components, it can start a fire.

Fire Safety Tip #10: Prevent external fireplace fires.

Your fireplace can cause sparks that may ignite a stack of newspapers, cardboard boxes, or other combustible materials nearby. We've even seen entire homes consumed when a fire started on a carpet in front of the fireplace, then erupted with a backdraft when the family opened a sliding glass door to grab a hose. By then, the carpet, couches, and walls were roaring with flames and the house soon burnt to the ground.

Fire Safety Tip #11: Sweep your chimney.

Have your chimney, fireplace, wood stoves and/or central furnace cleaned and service at least once a year.

Fire Safety Tip #12: Remove flammable products.

Store gasoline and other flammable products in your garage or a container approved just for them.

Fire Safety Tip #13: Stop smoking in bed.

Approximately 40 percent of all smoking-related fires start in your bedroom. Smokers should always extinguish their cigarettes in a fireproof ashtray.

Fire Safety Tip #14: Watch your stovetop.

A leading cause of home fires in unattended cooking equipment, so keep your cooking appliances clear of rags, towels, and packing materials. And always keep your kids away from cooking areas.

Fire Safety Tip #15: Don't leave candles unattended.

Every year, unwatched candles cause over 15,000 fires, 150 deaths, more than 1,200 injuries, and an excess of $530 million in estimated property damage. So use sturdy candle holders, blow candles out before you turn in for the night, burn them on even surfaces so they don't tip over, and always keep candles away from window coverings.

Contact information:
Al Stoll is available at 415.762.0039 and astoll@stoll-law.com
Jessica Juarez is available at 415.418.2459  and jessica@stoll-law.com