Litigation Over Noncompete Agreements Up 61%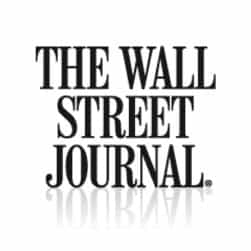 According to the Wall Street Journal, litigation over noncompete agreements has risen 61%in the past decade – a number that may be low considering most cases are settled out of court and not reported.
Long considered the standard for senior management employment contracts, noncompetes are becoming increasingly common at all levels of employment as a way to protect trade secrets and customer goodwill as well as a deterrent to employees leaving a company. Studies show that employees with noncompetes are less likely to leave a company to start their own business or work in a similar field.
For many small businesses and startups, noncompetes can impede growth by limiting access to qualified prospects. Fear of litigation causes many small businesses to avoid potential employees that have existing noncompetes.
The enforcement of noncompete agreements varies greatly by state. In California, noncompetes are virtually never enforced because they are considered void under the California Business and Professions Code. Florida and Massachusetts made it relatively easy to enforce noncompetes if a former employee joined or started a rival business within a year of leaving his or her employer.
If you are a business owner considering the use of noncompete agreements to protect your investment in employees or intellectual property – or want to hire someone with an existing noncompete — you should consult with a lawyer on the enforceability of noncompete agreements in the state where you do business.
If you're a small or mid-size business owner, call us today to schedule your comprehensive LIFT™ (legal, insurance, financial and tax) Foundation Audit. Normally, this session is $1,250, but if you mention this article and we still have room on our calendar this month, we will waive that fee.