San Francisco Law Firm Wins $9 Million Defective Oil-Filled Heater Lawsuit Settlement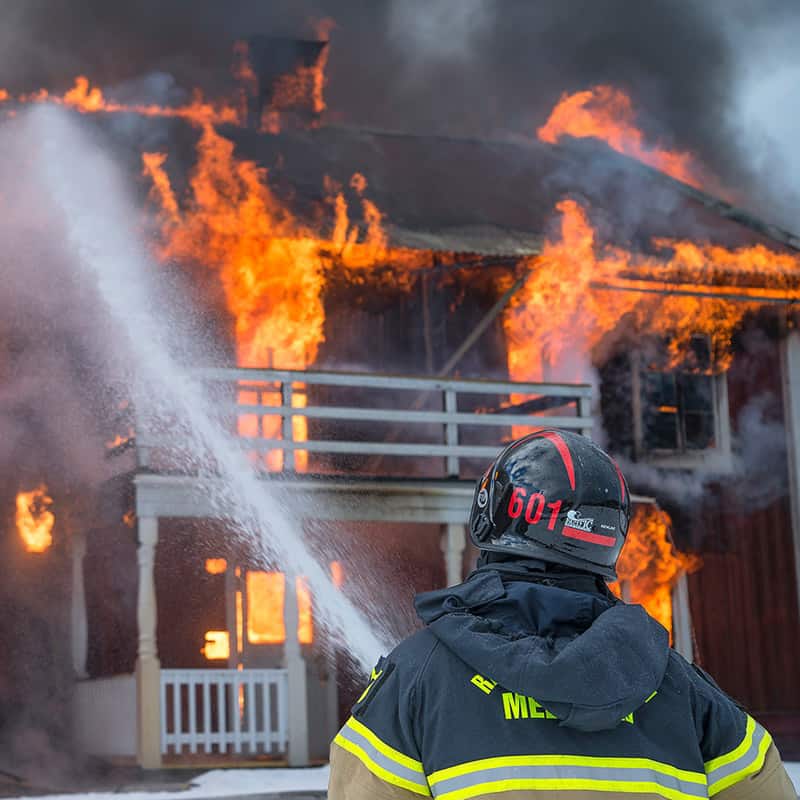 SAN FRANCISCO, CA, June 8, 2018 / PRNewswire / — Albert G. Stoll, Jr. | A Law Corporation, has obtained a complete victory in a $9 million settlement against the manufacturer of defective oil-filled heaters in a settlement six days prior to going to trial.
A Defective Heater Caused A Christmas Night Fire.
The focal point of the case occurred on Christmas day 2013, when an electric oil-filled heater caught fire inside a San Francisco home. The fire killed one person, burned his partner, and caused nearly $2 million in structural loss to their Victorian home.
Partners Walter Haynes and Al Stoll successfully represented the surviving partner, his deceased partner's estate, and his siblings vs. the manufacturer and its two law firms.

The case was supported by consumer complaints dating back to 1980 about defective heaters that smoked, burst into flames, causing 48 known deaths and an undetermined number of injuries.
Monetary Compensation for Siblings.
Mr. Stoll, founder of his law firm, said, "Plaintiffs, including survivors and family,  each claimed monetary compensation for the loss of economic and emotional support of their deceased brother."
"Furthermore, the Plaintiffs contended that the heater manufacturer… conduct in this case justified an award of significant damages," added Mr. Stoll. "The heater manufacturer was aware of the probable consequences of its conduct and took no steps to avoid these fatal consequences."
More Than Two Years of Investigation.
"We spent two years investigating this case," declared Mr. Haynes. "We relied on over a dozen experts in their fields, including electrical engineers, fire scientists, material scientists, fire engineers, and recall experts to collect evidence. We dug into cold cases along with regional forensic private investigators who proceeded to hunt down hundreds of these oil-filled heaters and their owners who were unknowingly selling them on various websites and third party sellers across the country, despite being in a national recall for fire hazard by the federal government and the United States Consumer Product Safety Commission since 1991."
"We also interviewed people across the country who were survivors," continued Mr. Haynes, "and deposed those who witnessed their heaters fail, but escaped, and lived to tell the tale."
USCPSC Documentation.
The United States Consumer Product Safety Commission documented claim after claim of dangerous failures, including 12/26/83 when a new heater, on its first use, "burned down a motor home while owners were absent".
On 12/7/84, a new heater, "within 24 hours of purchase, was cited as probable cause for extensive fire damage."
Claims of this nature cover four decades of failures, fires, complaints and lawsuits.
The settlement speaks to the question of whether the heater manufacturer recognized whether their heaters could initiate a fire that put families across America at risk.
"However, despite all of these deaths and injuries," concluded, Mr. Haynes, "the heater manufacturer still denied the inherent defects and that it was impossible that their oil-filled heaters caused any fires."
A Brief Oil-Filled Heater Case Timeline.
Between 1980 and 1988, the company manufactured and distributed 3,536,792 nearly identical or similarly designed oil-filled heaters throughout the United States.
During a five-year period between 1980 and 1984, the heaters quickly proved to be defective. There was evidence early on that customers reported that their oil-filled heaters sparked, smoked, and / or caught fire.
In 1982, the oil-filled heater manufacturer changed the electrical cord and plugs in their U.S. heaters.
By August of 1984, the company had sold 863,387 electric oil-filled heaters with a plastic switch that the company understood was melting under normal use, but they took no action in the U.S. market to specifically warn existing owners that those heaters fitted with the original switch could melt and ignite into a potentially deadly fire.
A "Voluntary" Recall.
Ultimately, in the early 90's, the heater manufacturer was forced into a "voluntary" recall for the oil-filled, radiator-type electric heaters manufacturer from 1980 through 1988 by the United States Consumer Product Safety Commission who were convinced that the heaters posed a fire hazard.
The heater manufacturer contended that they had recalled about 250,000, leaving more than 3.25 million heaters in the recall in homes across the country.  Despite this knowledge of having only recalled 7% of the heaters remaining in homes across the country, the company defiantly abandoned the recall.
The Defect
As a result of high electrical current and a poor design to accommodate the current, the heaters were known to fail in the following ways:
     Failure of the electrical plugs / power source

     Failure of the electrical connectors within the heater

     Poor design and manufacturing of the power switches

     Poor thermostat design

     Use of non-fire resistant materials.
"All of these heater problems individually or combined caused internal melting that frequently converted to an internal fire, which, in turn, caused it to spread to the exterior of the heater most commonly via a plastic control panel, which when ignited became plastic napalm that would drip liquid fire to the floor and spread."  The vast majority of those who did not survive were those least capable of escaping the spreading fire, toddlers and the elderly,"added Mr. Haynes.
Given the myriad defects involved and the potential gravity of the harm, including the loss of life and / or grave bodily injury from a house fire, the heater manufacturer failed to conduct a reasonably sufficient recall Haynes and Stoll argued.
In fact, the company claimed that their heater "failed safe", meaning that when their heaters catch fire, that's not a defect because the fires do not spread to the surrounding areas!  
A Failure of Sum of The Parts.
There were several problems caused by the manufacturing company's ignorance and negligence that caused these deaths and injuries:
 

The American power supply was 120 volts vs. 240 volts on the originally manufactured oil-filled heaters. Only the power plugs and power cords were changed for sale in the U.S.

 

A radiator operating in the U.S. drew twice as much electrical current as the same heater operating in Europe.

 

Therefore, the components inside the radiator needed to withstand four times as much heat.

 

However, none of the switches, plastic parts, thermostat and wiring connections were designed for the current or the heat –– all of which could fail on their own or in combination with each other to potentially disastrous ends.
The Bottom Line.
"There are still hundreds of thousands, if not millions of these oil-filled heaters still in use in America," said Mr. Haynes.
About Albert G. Stoll | A Law Corporation
The Albert G. Stoll, Jr. Law Corporation has helped clients throughout the San Francisco Bay Area fight against the parties responsible for causing injuries and insurance companies for more than 24 years.
Read more at https://stoll-law.com/success-stories/
For more information, contact Walter Haynes, walter@stoll-law.com, 415-246-4705.